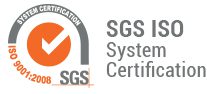 VALVE/OIL & GAS

Thermoset handles, valves, and frac balls are just a few of the custom molded parts for the oil & gas market.
Davies Molding, part of Heico/Pettibone Companies, can provide a wide range of compression and injection molded parts for the Oil & Gas Industry, such as:
Wiper Plugs
Darts
Frac Balls
Valve Components
Friction Pads
Brake Pads
Grinding Wheels
Pump Seals
Caster Wheels
Terminal Strips
Commutators
Capacitor Cans / Caps
Watch the full video of Heico Companies capabilities for the Oil & Gas Industry.
Want to learn more about how phenolic resins and phenolic molding compound can benefit the Oil & Gas Industry? Download the Phenolic Resin Uses for Oil & Gas presentation by Greg Spaeth, Project Engineer at Plenco.
---
Have any questions about materials and capabilities?
Contact Us through our online form or call 1-800-554-9208.