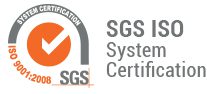 SECONDARY OPTIONS
LAPPING
A machining process that improves the flatness or polish of a flat surface. A special machine is used in which a light abrasive slurry is applied between the workpiece and a lapping plate. The machine runs until the desired flatness or polish level is achieved. Lapping is typically done on metals and phenolics.
---
Have any questions about materials and capabilities?
Contact Us through our online form or call 1-800-554-9208.