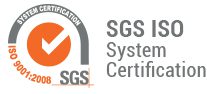 SECONDARY OPTIONS
PAINT COATINGS
Paint selection is determined by the desired decorative effect, the functional demands, or the application technique. Some of the paint coatings available are:
Acrylic Paints - Give a brittle, scratch resistant coating and resists most common oils. Transparent acrylic coatings can be applied for UV-protection.


Epoxy Paints - Provide a hard, tough and glossy coating.


Polysiloxane Coatings - Good chemical and scratch resistance properties.


Polyurethane Paints - Flexible cold-curing coatings.


Vinyl Paints - Produce a soft, rubbery coating.
---
Have any questions about materials and capabilities?
Contact Us through our online form or call 1-800-554-9208.