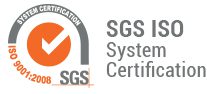 SECONDARY OPTIONS
ASSEMBLY
Our capabilities include coordination of raw materials and inventory management, assembly line production, inspection, final packaging and shipping. Ultrasonic Welding - One of the most popular techniques for bonding different plastic materials together. Ultrasonic welding uses high frequency (15 kHz to 40 kHz) low amplitude vibration to create heat by way of friction between the plastic materials to be joined without having to use any other materials such as adhesives to bind the materials together.
---
Have any questions about materials and capabilities?
Contact Us through our online form or call 1-800-554-9208.