Lever Knobs: Maximized Efficiency and Comfort
Our lever knobs are meticulously crafted to combine functionality, ergonomics, and appearance, ensuring they meet the highest standards in all aspects. Whether it's adjusting settings, engaging mechanisms, or actuating switches, our lever knobs are engineered to provide smooth and reliable operation, enhancing the overall functionality of your products.
In addition to functionality, we prioritize ergonomics in our lever knob designs. We understand that user comfort is paramount, especially when knobs are frequently operated or manipulated. Our lever knobs are carefully shaped and contoured to fit the natural grip of the hand, reducing fatigue and strain during extended use leading to enhanced user satisfaction and productivity.
We also recognize that the appearance of the lever knob is part of the overall product design. Our lever knobs are available in a wide variety of styles, finishes, and colors, allowing the perfect option that aligns with your product. Choose a sleek, modern look or a classic, timeless design, to complement any application or project. We offer lever knobs in traditional round to ergonomic fluted knobs, to accommodate diverse applications and design requirements.
For 90 years we have been driven to be the preferred choice for lever knobs that excel in function, ergonomics, and appearance. By offering the widest range of lever knob styling options, we empower manufacturers to create products that not only perform flawlessly but also leave a lasting impression on users.
Features and Benefits of Davies Lever Knobs
► Durable, multi-purpose lever knobs are suitable for a variety of applications, including hospital beds, orthopedic applications, hydraulic levers, and much more. Over 20 models available.
► Varieties available in both thermoplastic and phenolic materials.
► Sizes ranging from 1-1/16" to 2-7/32" in diameter.
► Female insert, projecting stud, and thru-hole options are available.
► Click on the part number for additional information and search by diameter, mounting, material, etc.
► Knobs can be decorated or customized to your specific need.
Choose the perfect knob below based upon type, diameter, mounting diameter, mounting type and material.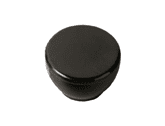 0020
1.5"/38mm Diameter
Thermoset Lever Knob
0036
1.5" Diameter
Thermoset Lever Knob
0040
1.375" Diameter
Thermoset Lever Knob
0042
1.375" Diameter
Thermoset Lever Knob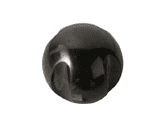 0046
1.75" Diameter
Thermoset Lever Knob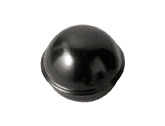 0050
1.625" Diameter
Thermoset Lever Knob
0057
1.97" Diameter
Thermoset Lever Knob
0061
1.25" Diameter
Thermoset Lever Knob
0065
2"/50mm Diameter
Thermoset Lever Knob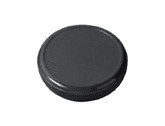 0066
2" Diameter
Thermoset Lever Knob
0070
1.25"/32mm Diameter
Thermoset Lever Knob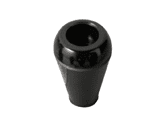 0071
1.19" Diameter
Thermoset Lever Knob
0073
1.125"/28mm Diameter
Thermoset Lever Knob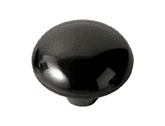 0075
2" Diameter
Thermoset Lever Knob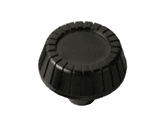 0076
2" Diameter
Thermoset Lever Knob
0077
2.22" Diameter
Thermoset Lever Knob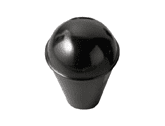 0080
1.31" Diameter
Thermoset Lever Knob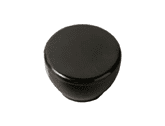 0085
1.875" Diameter
Thermoset Lever Knob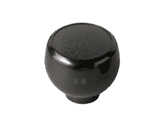 0086
2.125" Diameter
Thermoset Lever Knob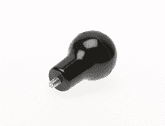 0090
1.625" Diameter
Thermoset Lever Knob
0091
1.625" Diameter
Thermoset Lever Knob
0093
0.97" Diameter
Thermoplastic Lever Knob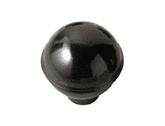 5000
1.05" Diameter
Thermoset Lever Knob