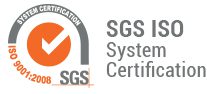 TOOLING AND ENGINEERING
MOLD FLOW SIMULATION
Plastics simulation software allows our engineers to determine the manufacturability of your part in the early stages of the design. This is beneficial because it helps prevent any potential problems such as air traps, weld lines, warpage, shrinkage, and sinks that can cause delays in production and also ensures that the material chosen will provide the best performance, longevity, and the highest cost savings for your project.
---
Have any questions about materials and capabilities?
Contact Us through our online form or call 1-800-554-9208.