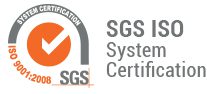 SECONDARY OPTIONS
3D CAD IMAGING
We have highly qualified engineers in-house that will take a personalized approach to each project. Coupling a wealth of experience with creative design advances, our engineering group will establish exact specifications for your particular application. Using computer-aided design (CAD) we'll combine our ideas with yours to develop viable, productive solutions to your performance criteria. In addition, we have complete tool room capabilities including state-of-the- art CNC equipment.
---
Have any questions about materials and capabilities?
Contact Us through our online form or call 1-800-554-9208.