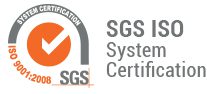 SECONDARY OPTIONS
SILK SCREEN
A process where a rubber squeegee is used to force ink through an etched silk screen onto the part. The ink is squeezed through the screen mesh which allows us to control the amount of ink that is transferred onto the part and assures a bright, rich image.
---
Have any questions about materials and capabilities?
Contact Us through our online form or call 1-800-554-9208.