Bar and T Knobs
Bar knobs and T knobs are always functional and always in style. Excellent variety of sizes and finishes for any need.
Over 20 different shapes of bar knobs and T knobs available in both thermoplastic and phenolic materials.
Features and Benefits of the Bar and T Knobs
►

Sizes ranging from 1-1/32" to 3-3/8":m in diameter.

►

Female insert, projecting stud and thru-hole bar knobs options.

►

Click on the part number for additional information and search by diameter, mounting, material, etc.

►

Knobs can be decorated or customized to your specific need.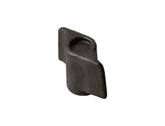 2020
1.375" Diameter Thermoplastic
Bar/T Knob
2022
1.375" Diameter Thermoplastic
Bar/T Knob
2030
2.5" Diameter Thermoplastic
Bar/T Knob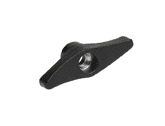 2031
2.5" Diameter Thermoplastic
Bar/T Knob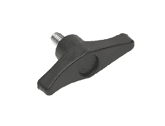 2032
2.5" Diameter Thermoplastic
Bar/T Knob
2033
2.5" Diameter Thermoplastic
Bar/T Knob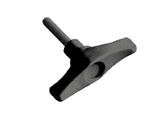 2034
2.5" Diameter Thermoplastic
Bar/T Knob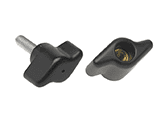 2084
1.03" Diameter Thermoplastic
Bar/T Knob
2510
1.125" Diameter Thermoplastic
Bar/T Knob
2520
1.375" Diameter Thermoplastic
Bar/T Knob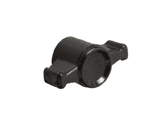 2530
1.75" Diameter Thermoplastic
Bar/T Knob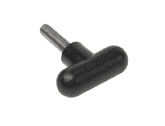 3081
2.25"/ 57mm Diameter
Thermoplastic Bar/T Knob
3082
2.25" Diameter Thermoplastic
Bar/T Knob
3083
1.44" Diameter Thermoplastic
Bar/T Knob
3084
1.25"/ 32mm Diameter
Thermoplastic Bar/T Knob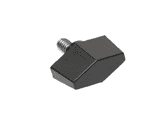 3085
1.125"/ 28mm Diameter Thermoset
Bar/T Knob
3086
1.25" Diameter Thermoplastic
Bar/T Knob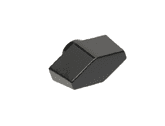 3087
1.125"/ 28.5mm Diameter
Thermoplastic Bar/T Knob
3088
2.5" Diameter Thermoplastic
Bar/T Knob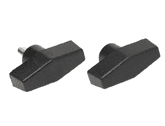 3089
2"/ 51mm Diameter
Thermoplastic Bar/T Knob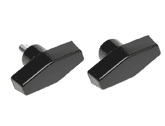 3090
2"/ 50mm Diameter Thermoset
Bar/T Knob
3091
1.5" Diameter Thermoplastic
Bar/T Knob
3092
2.5" Diameter Thermoset
Bar/T Knob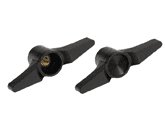 3093
3" Diameter Thermoplastic
Bar/T Knob
3094
3.5" Diameter Thermoplastic
Bar/T Knob
3096
1.25" Diameter Thermoplastic
Bar/T Knob
3097
2.5" Diameter Thermoplastic
Bar/T Knob
3098
3.375" Diameter Thermoplastic
Bar/T Knob
3099
1.97" Diameter Thermoset
Bar/T Knob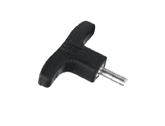 DH40
54.5mm Diameter
Thermoplastic Bar/T Knob