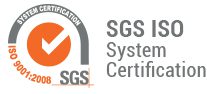 SECONDARY OPTIONS
SAND BLASTING
An abrasive technique of smoothing, cleaning, and molding a rough, hard surface by pressurizing solid particles at high speed onto the material's surface. Sandblasting is used for a number of different purposes, including cleaning and decorating.
---
Have any questions about materials and capabilities?
Contact Us through our online form or call 1-800-554-9208.