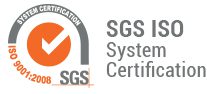 EQUIPMENT

We specialize in insert-molded low to medium volume service/spare parts for the equipment and industrial controls industry.
Davies Molding provides low cost solutions through efficient domestic and off-shore sourcing capabilities. We stock the largest selection of inserts and molding materials to provide quick turnaround for your projects. Our extensive secondary operations such as customizable branding, laser engraving, machining and other value-added options will save you time and money by eliminating need for other vendors. Our flexible manufacturing capabilities provide excellent service for full production and spare/service parts..

---
Have any questions about materials and capabilities?
Contact Us through our online form or call 1-800-554-9208.