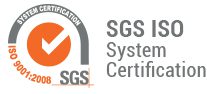 SECONDARY OPTIONS
REAMING
Usually carried out after drilling or tapping. Used to accurately size a hole and apply a smoother finish that what can be achieved from drilling alone. Also, cleans out any particles caused by drilling process.
---
Have any questions about materials and capabilities?
Contact Us through our online form or call 1-800-554-9208.