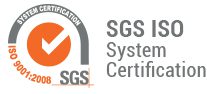 SECONDARY OPTIONS
CUSTOM COLOR MATCHING
Having the right color part is very important to many of our customers either because it is functional, it's industry or product specific, or for appearance. Contact one of our experienced customer service representatives who will be happy to assist you with your color matching needs!
---
Have any questions about materials and capabilities?
Contact Us through our online form or call 1-800-554-9208.