Engineering Specifications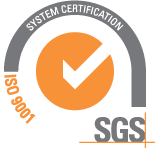 PHENOLIC
Phenolic, also known as Bakelite, is a resin that is made from phenol and an aldehyde. There are a lot of advantages to using phenolic resins such as excellent dielectric strength, great mechanical strength, and dimensional stability, resistant to high heat, wear resistant, low moisture absorption, and can be machined easily.
Typical Applications:
Adhesives, casting resins, laminating resins, electrical and electronic Applications, automotive, appliance handles, frac balls, and knobs.
---
Have any questions about materials and capabilities?
Contact Us through our online form or call 1-800-554-9208.