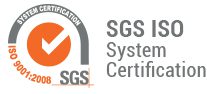 FOOD SERVICE

Davies utilizes a wide range of heat-resistant and food-grade materials for metal to plastic conversions, molded service trays, and more.
Davies Molding provides cost savings and improved performance through metal to plastic part conversions for the food service equipment industry.
Switching to plastic provides performance benefits including:
Less Weight
Design Flexibility
Dent-Resistance
Labor Savings
Corrosion-Resistance
We provide in-house engineering, molding, and tooling expertise to guide you through the process.
Download our FREE guide to cost savings with metal to plastic conversions.

---
Have any questions about materials and capabilities?
Contact Us through our online form or call 1-800-554-9208.