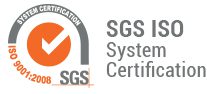 TOOLING AND ENGINEERING
ENGINEERING AND DESIGN ASSISTANCE
Based on your input, our engineering staff will help you create the exact look, feel, and dimensions of your ideal plastic part. Utilizing the latest CAD and 3-D modeling software, we can easily make changes to be sure the part will meet your specifications. Our engineers will lead the design into production by ensuring that high quality molds and tools are created to produce the best custom molded part for your needs.
---
Have any questions about materials and capabilities?
Contact Us through our online form or call 1-800-554-9208.