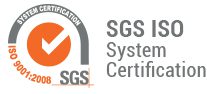 TOOLING AND ENGINEERING
PRODUCTION FACILITIES
Over the years the demand for low cost production and competitive job bidding has continued to increase. Many compression and injection molding products have found their way overseas, becoming just part of a growing trend in plastic processing & manufacturing.
Davies Molding now has the capability to stay competitive. Our manufacturing plant in Carol Stream, IL continues to provide the exceptional domestic quality, service, and lead-times demanded by today's manufacturers while our new wholly-owned & operated facility in Suzhou, China provides quality products but with the cost-saving benefits of overseas manufacturing.
---
Have any questions about materials and capabilities?
Contact Us through our online form or call 1-800-554-9208.