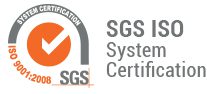 SECONDARY OPTIONS
LASER ENGRAVING
Process used to produce a permanent mark on a part and can be paint-filled in various colors. Laser produces a high intensity light beam focused though a lens directly to the part which is controlled through a computer and allows for change in the color and/or depth to the mark on your part.
---
Have any questions about materials and capabilities?
Contact Us through our online form or call 1-800-554-9208.