MATERIAL OPTIONS: ACRYLICS
Unlocking the Potential: Mastering Molding with Acrylics
A family of thermoplastic resins of acrylic esters or methacrylic esters. This resin has exceptional resistance to long-term exposure to sunlight and weathering and is known to also have outstanding clarity and good light transmission.
Typical Applications:
Swimming pools, skylights, sinks, washbasins, room dividers, and the tail lights on automobiles.
---
Have any questions about materials and capabilities?
Contact Us through our online form or call 1-800-554-9208.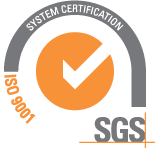 Egestas diam elit purus
Maecenas sit amet augue
Nulla sit amet neque
Egestas diam elit purus
Maecenas sit amet augue
Nulla sit amet neque
Egestas diam elit purus
Maecenas sit amet augue
Nulla sit amet neque
Egestas diam elit purus
Maecenas sit amet augue
Nulla sit amet neque